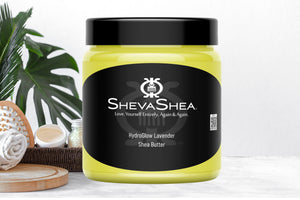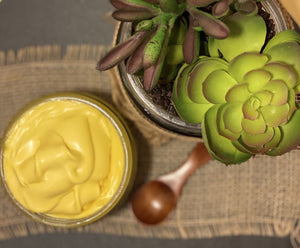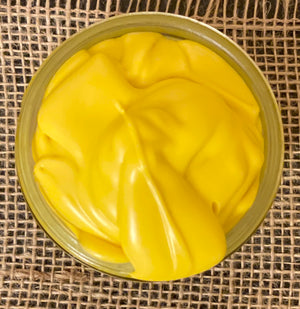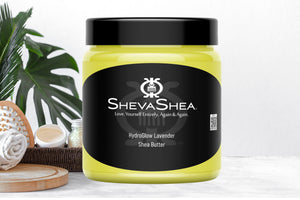 HydroGlow Lavender Shea Butter
HydroGlow Lavender Shea Butter
Our luxuriously creamy smooth shea butter blend is the perfect addition to your daily skincare and hair regimen. Moisturize, replenish, and improve your skin and hair health with ShevaShea leaving your skin feeling noticeably soft and smooth. 10 times more moisturizing than conventional lotion, and packed with antioxidants, nutrient-packed properties, vitamins and made from 100% all-natural ingredients. It's an excellent source for SPF skin protection. You will exude a healthy glow and enjoy natural aromas of floral, earthy forestry, and citrus. Helps fade stretch marks or cellulite, helps heal eczema, dermatitis, psoriasis, soothe inflamed and itchy skin, fight wrinkles, and aids in healing wounds. Store it away from direct sunlight or high heat. Keep it at room temperature in a dry space.
Use: Apply shea butter all over face, body, hands and soles of feet. May appear oily at first, but will absorb in minutes restoring hydration and leaving supple, soft, moisturized skin. *May be slippery when wet
*Shea Butter (from Ghana), Marula Oil, Aloe Vera oil, Vegetable glycerin, Almond Oil, Grapeseed Oil, Vitamin E oil, Jojoba Oil, Coconut Oil, Avocado Oil, Lavender Essential oil, Ylang Ylang Essential oil, Copaiba Essential Oil, Argan Oil
 ALL PRODUCTS INCLUDE PLANT/NUT BASED OILS. These statements have not been evaluated by the FDA. This product is not intended to diagnose, treat, cure, or prevent any disease. Natural ingredients may cause color variations.