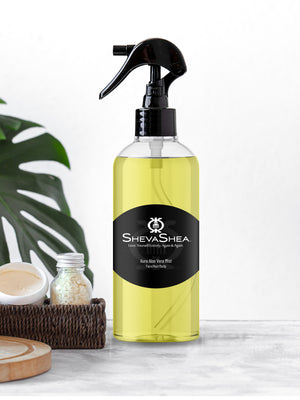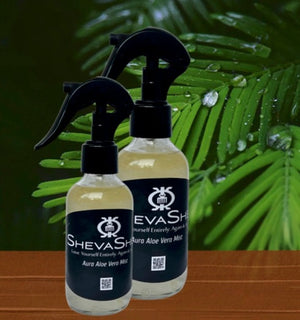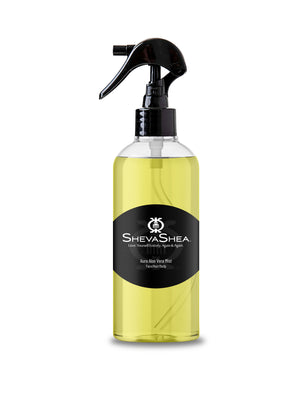 Aura Aloe Vera Mist
Aura Aloe Vera Mist, 4 oz & 8 oz
This refreshing and hydrating, pure aloe-based moisture infused spray is safe for all skin types and is gentle and non-irritating for daily use anywhere at any time. Formulated with pure aloe vera, Aura Aloe Vera Mist is made using 100% natural ingredients, and soothes and hydrates leaving your skin moist and silky, without clogging our pores. Protect your skin with this nutrient-filled aloe vera, formulated mist, for a healthy refreshing glow.
*Pro-Tip: Perfect for Locs

Use: Shake well. Close eyes. Spray mist all over face, body, and hair. Avoid direct contact with eyes.
*Aloe Vera juice, Rosewater, Aloe Vera oil, Vegetable glycerin, Ylang Ylang Essential oil, Neroli Essential oil, Geranium Essential oil, Vitamin E oil
ALL PRODUCTS INCLUDE PLANT/NUT BASED OILS. These statements have not been evaluated by the FDA. This product is not intended to diagnose, treat, cure, or prevent any disease. Natural ingredients may cause color variations.*Color consistency ranges from clear to dark yellow. This is normal.